Columbia Basin's Most Trusted Asphalt Company
Licensed – Insured - Bonded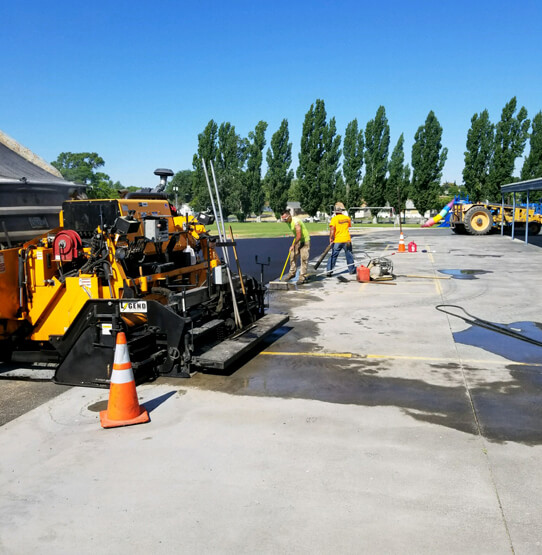 Some of the services we offer include:
Eastside Asphalt Inc provides the best residential, commercial and industrial paving services throughout Columbia Basin, Washington. Our team of expert pavers have been working in the industry for over 20 years and in that time we have gained the experience and skill needed to complete every job professionally and in a reasonable time. If you have a driveway that needs coating or filling, or if you have a parking lot you would like re-paved, we are here to help you!
Our team of paving contractors will listen carefully to what you envision as the final product and will do their best to make sure everything is exactly as you pictured it. If you aren't completely satisfied with our job, our team will stay onsite until you are!
Our #1 priority is customer satisfaction! We want you to love your new driveway or parking lot!