Asphalt Services
To include new roads, parking lots, commercial buildings, agriculture, and residential drive ways.

Seal Coat and Crack Seals
There's a reason they call us the asphalt specialists! We offer Coating, Customizing, Filling, Hot Crack Sealing, Patching and Striping for asphalt surfaces.

Striping Services
Striping a city road, highway or even a businesses parking lot is one of our most popular services! We offer this service to those in the Columbia Basin and surrounding areas. Contact us today for an estimate.
We are your residential, commercial and industrial paving experts in the Columbia Basin, Washington area and offer a variety of paving options to make your driveway or parking lot look brand new. We have been proudly serving our customers since 1997 and continue to offer high quality service and great, low rates!
Our team of paving contractors always put 100% into every job, whether it is repair work, patching or seal coating, we won't leave the site until everything meets your expectations!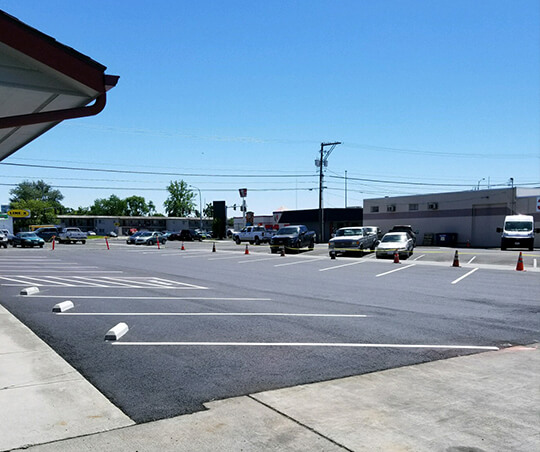 Some of the services we offer include:
Driveways and Parking Lots Commercial and Industrial

Seal Coating, Patching, Striping

Asphalt Repair, Crack Fill
Visit our services page for a complete list of what we offer
If you live in the Columbia Basin, Washington area and are interested in any of our paving services we have to offer, we invite you to call us to discuss your upcoming project or to receive an estimate on the work you have planned.